Products Description
cold rolled hardened and tempered strip steel
Specification
(WhatsApp: +86 13650952152 Email: olina@cgoodsaws.com )
| Material Grade | CK50,CK67,CK75, CK95,51CrV4,75Cr1 ,SK5, SAE1070,SAE1074,C67S ,C75S etc. |
| --- | --- |
| Condition | hardened and tempered, cold rolled annealed |
| Hardness | 18-55HRC |
| Surface | polish-blue,gery-blue,polished bright,golden etc. |
| Thickness | 0.08-4 mm |
| Width | 3-1500 mm |
| Tolerance | thickness+/-0.01mm max,width +/-0.05mm max |
| Tensile strength | 540-1575N/mm2 |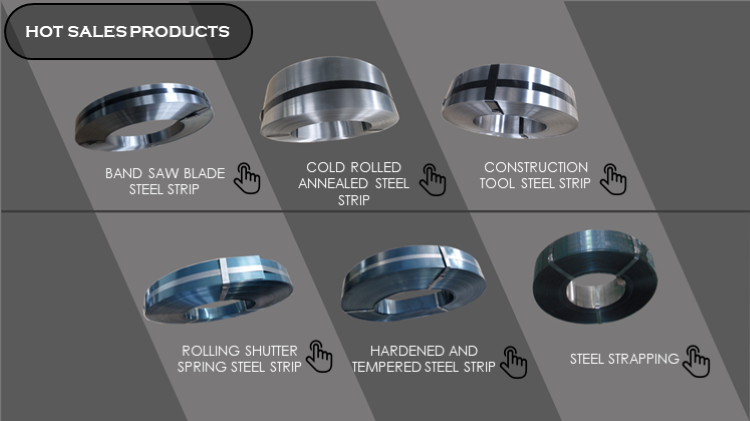 About Steel Strip Factory
Our factory is a leading manufacturer with high carbon steel strip, alloy steel strip and stainless steel strip .
Products in two heat treatment ways - hardening &tempering conditions and cold rolled annealing conditions.
Quality is our culture.
From the crude material to the end product ,each process is accordance with national and international standard.including
chemical compositions, mechanical properties: Hardness, tensile strength, elongation, yield, flatness,straightness,tolerance,
edge, Polish and tempering color are always controlled strictly. Insure Manufacture steels to meet the customers' requirements .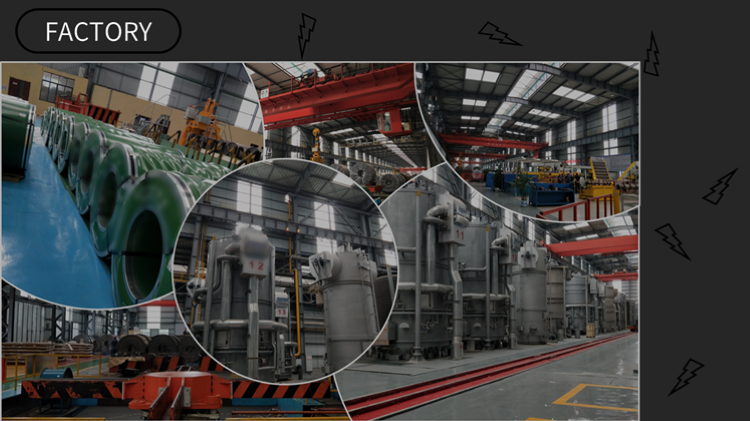 Our steel strip are widely applicated to:
1) construction tools(trowels,putty knives,scrapers,spatulas)
2) cutting tools(bandsaw balde)agriculture tools)
3) roller shutter spring,roller shutter door,spring clip,metal clip
4) shoes metal accessories(shoes insole,shoes shank,toe caps)
5) shims and washers for automobile etc..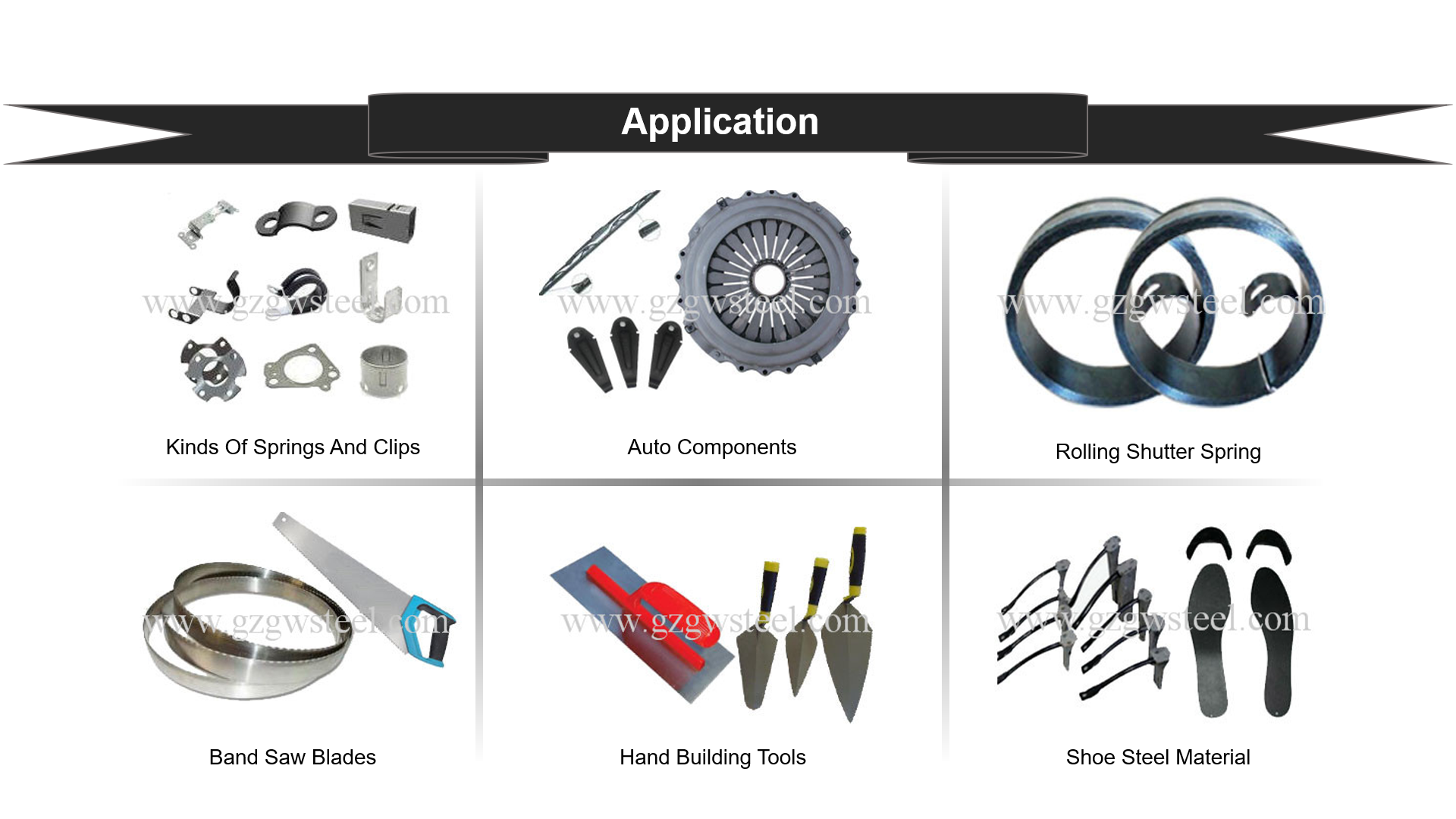 For more information,please feel free to contact me:
WhatsApp: +86 13650952152
Email: olina@cgoodsaws.com