Products Description
High quality C75S carbon steel cutting tools wood band saw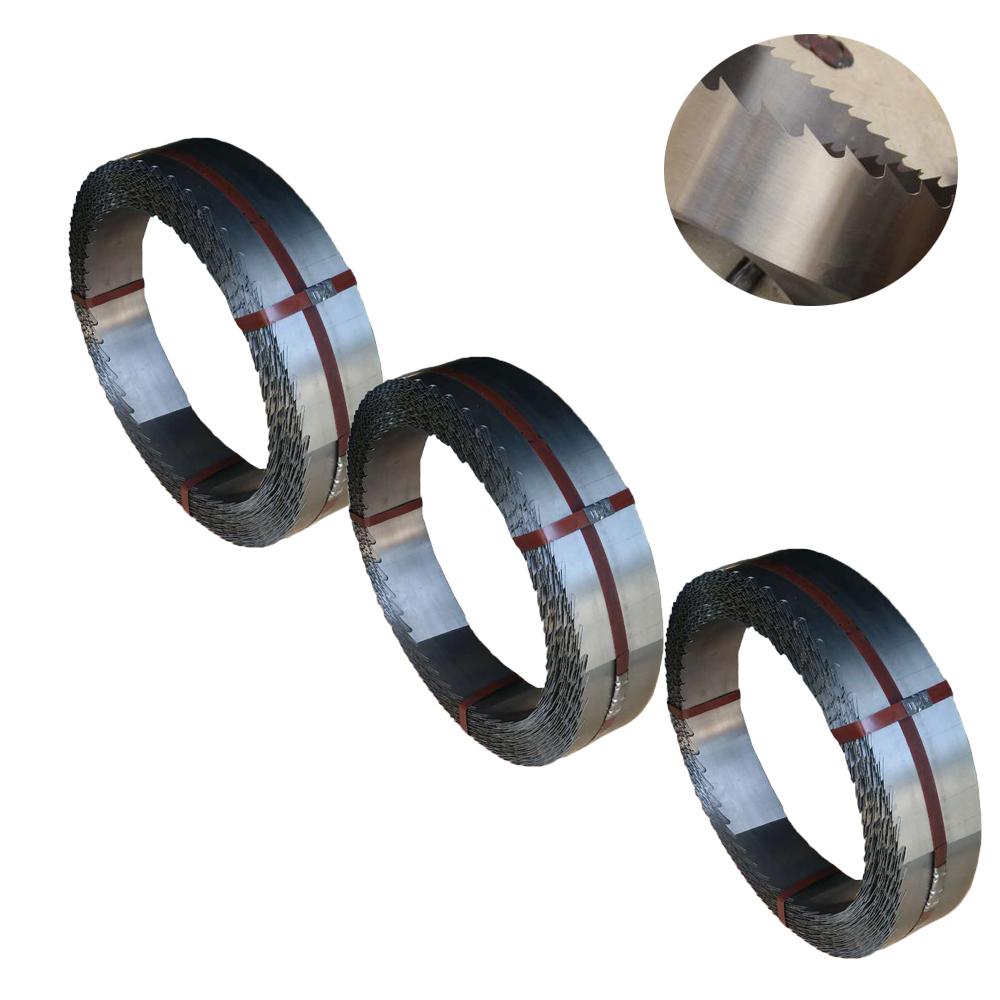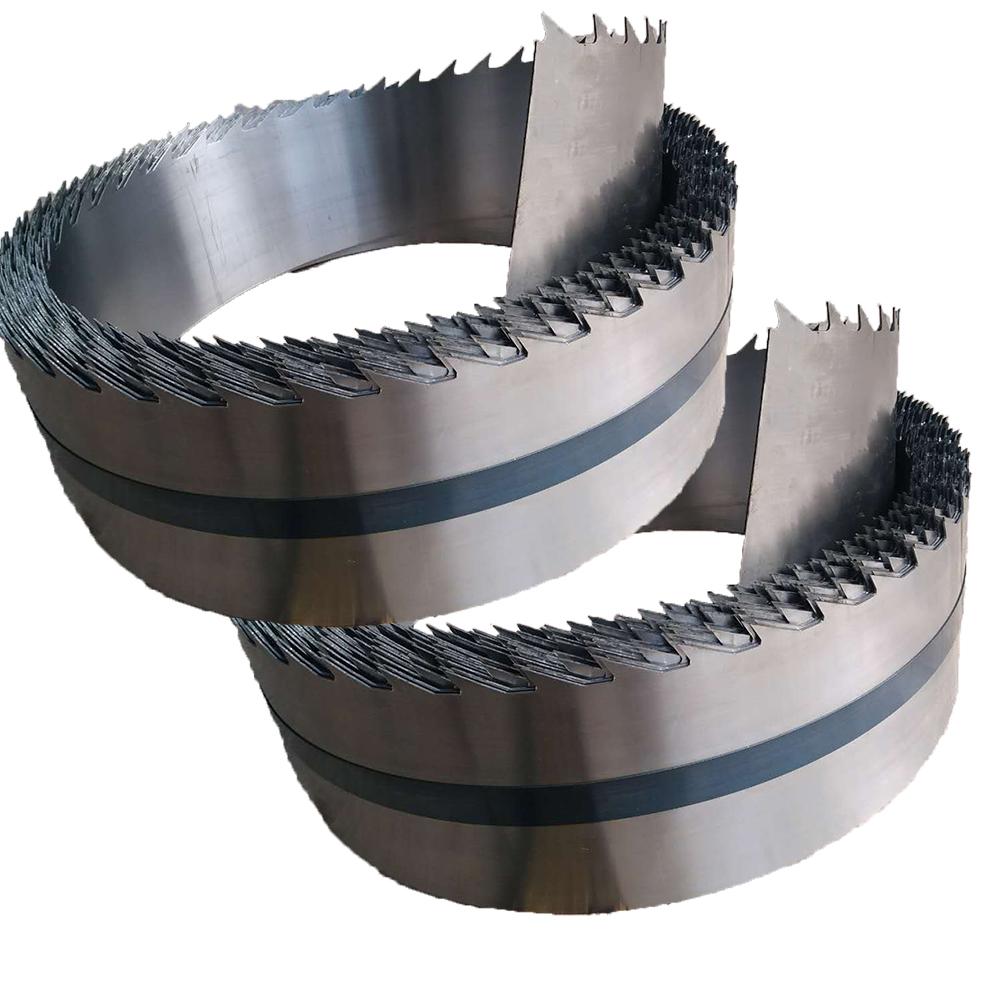 Hongsheng Saws Manufacturing has advance facilities for making ALL SIZES of Wood Band Saw Blades. We produce hardened and tempered high carbon steel strip for bandsaw strip steel and superior quality in alloy carbon steel and 2% alloy nickle steel for narrow & wide band saw, stone cutting saws and gang saws, frozen meat band saw, band knives(for cutting paper, leather, foam, fabric, etc).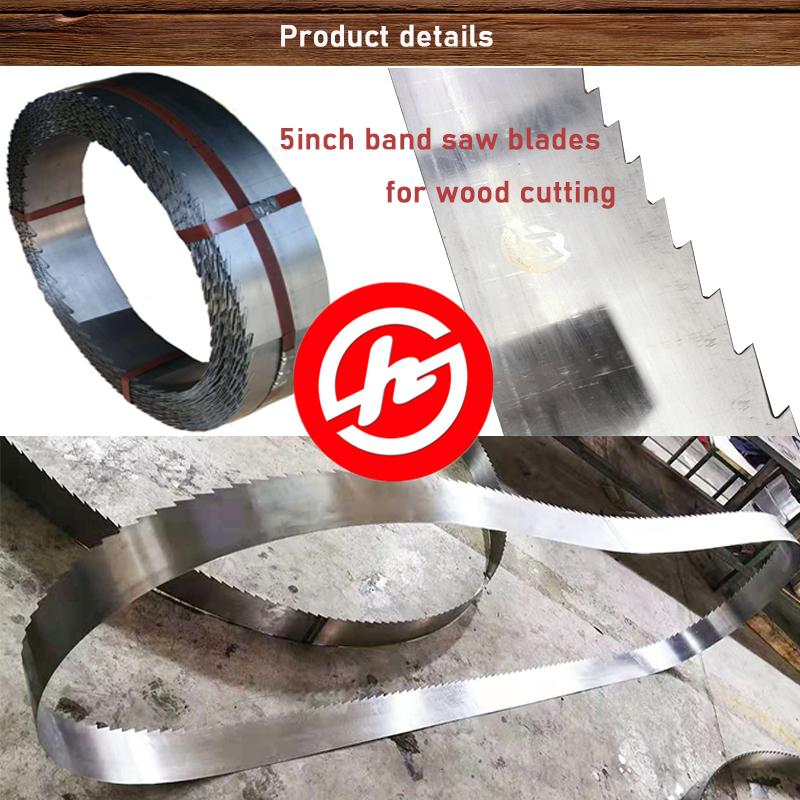 Why choose us?
1.We produce Bandsaw strip steel of superior quality in the finest highest quality carbon steel, providing maximum strength, durability and importantly, consistent quality
2. Unbreakable with sharp saw teeth, designed for cutting materials with low hardness such as wood, meat and bone.
3. Super steel selection, decrease the breakage, prolong the cutting life, with high efficiency
4. Uniform hardness, stable quality, tooth shapness, wearability well etc, bandsaw blade are suitable for cutting all kinds of wood.
If you have any request, please contact us at
sunnyhuang (@) cogoodsaws.com or +86 13751828647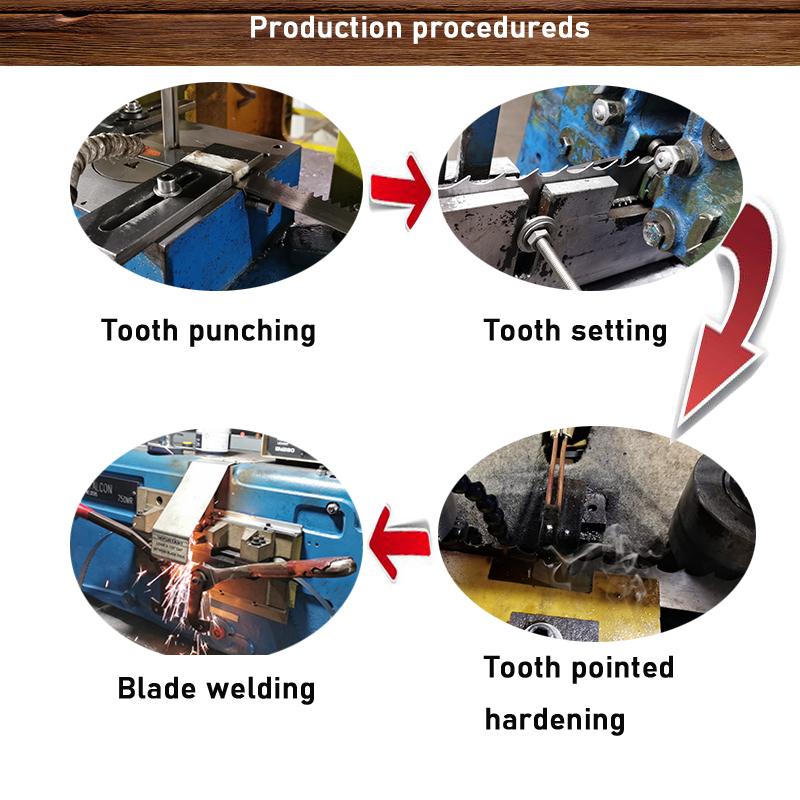 Condition of supply&treatment of blades:

Setting teeth left and right
Teeth point hardening
Welded in loops/endless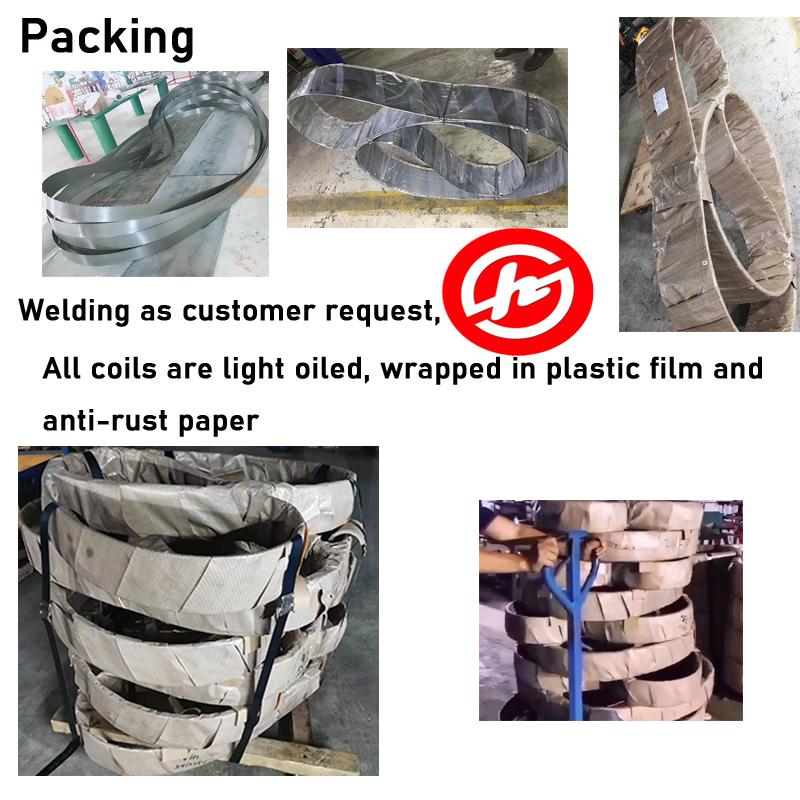 Packing Wide Band Saw Blades
1) Welded width band saw blade
(70mm to 90mm) width packed together in 20 pieces/loops;
(100mm to 155mm) width packed together 10 pieces/loops;
(180mm to 200mm) width packed together 5 pieces/loops;
2) all coils are light oiled, wrapped in plastic film and anti-rust paper
3) extra packing on request and cost will be charged.
4) big quantity coils or loops will be packed in Iron pallets and wrapped in thick plastic wrapping