Products Description
Joinery bandsaw blade for saw machine
Narrow wood Band Saw Blade Sizes (Width & Thickness) Standard sizes as below;
16 x 0.60mm
16 x 0.70mm
16 x 0.80mm
30 x 0.70mm
30 x 0.80mm
30 x 0.90mm
45 x 0.80mm
45 x 0.90mm
20 x 0.60mm
20 x 0.70mm
20 x 0.80mm
35 x 0.70mm
35 x 0.80mm
35 x 0.90mm
50 x 0.90mm
50 x 1.00mm
25 x 0.60mm
25 x 0.70mm
25 x 0.80mm
40 x 0.80mm
40 x 0.90mm
55x0.90mm
55x1.00mm

Most sizes Narrow Band Saw Steel are produced in alloy carbon steel grades. Special sizes of wider width steel blades are produced in Nickle alloy steel grade on request.

Tooth profile or shape for narrow wood band saw blades as follow: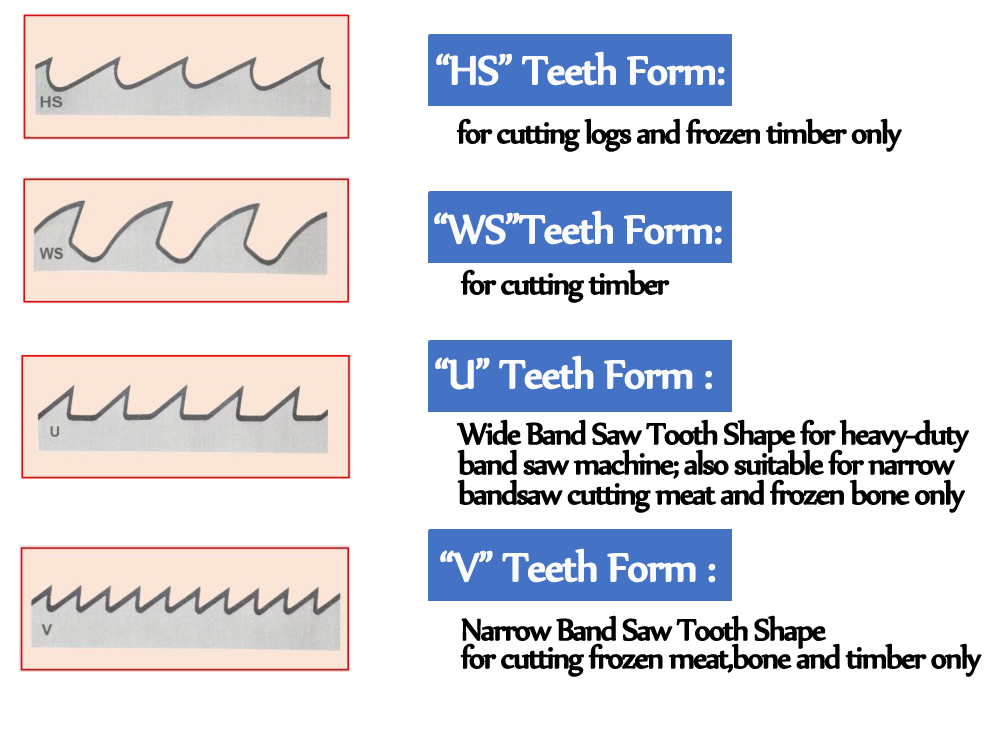 Band saw blades can be supplied in form of 100 meters length or longer.

Packing for Narrow Band Saw Blades
1) Welded narrow band saws packed in quantity of 10 pieces/loops
2) all coils are light oiled, wrapped in plastic film and anti-rust paper
3) extra packing on request and cost will be charged.
4) big quantity coils or loops will be packed in steel pallets and wrapped in thick plastic wrapping

REMARK: our Company intend to set up training center for maintenance of saw blade for timber sawmills companies technical personnel. You can enquire to our company for more details.